Meet our specialist orthodontists, Dr Kip Homewood, Dr Nishan Fernando & Dr Adam Wallace.
An orthodontist is the most qualified person to diagnose, prevent and treat any problems you might have with the alignment of your teeth and jaws.
Dr Homewood, Dr Fernando & Dr Wallace at South East Orthodontics are qualified Dental Practitioners with further Specialist training and registration to practice as an Orthodontist. This means that you can rest assured that the treatment planned and provided for you and your family is thorough, accurate and individualised to your needs.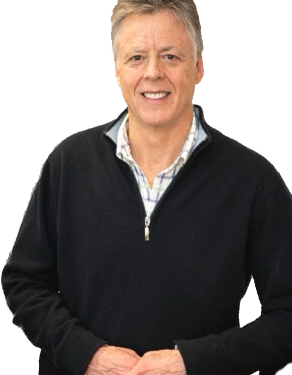 Dr Kip Homewood
Kip completed his Bachelor of Dental Science degree from the University of Melbourne. He then completed a Doctor of Dental Surgery in Canada. Following this, he practiced general dentistry for 20 years before returning to complete a Masters in Dental Science degree specialising in orthodontics. He has been a specialist orthodontist since 2000.
Kip's a widely respected lecturer at local, national and international level and an honorary fellow at the University of Melbourne where he teaches the postgraduate orthodontic students. Kip has examined for the University of Melbourne at undergraduate and postgraduate levels, the Royal Australasian College of Dental Surgeons and the Australian Dental Course. He is a Member of the Royal Australian College of Dental Surgeons and the Pierre Fauchard Academy.
Kip's hobbies include swimming, cycling, skiing, golf and triathlon. Kip has been married to his wife, Leah, since 1987. They have three children together; Matt, Laura and Renee. Kip is a grandpa (KipPa) to Noah and Orlando and enjoys spending time with the entire family; old and new. The household is filled with a dog Nala, and two cats, Gucci and Dior.
Kip has an intense passion for his work. He loves orthodontics and the results achieved from treatment. He is always happy to see how pleased his patients' and their families are with the results. You'll be comfortable with his easy-going nature and sense of humour. He'll treat you like a member of his family and your children as if they were his own.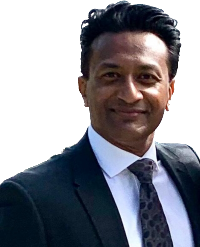 Dr Nishan Fernando
Dr Nishan Fernando is from the deep South of New Zealand. He completed a Bachelor of Science in physiology, and Post Graduate Diploma in Science, in pharmacology and toxicology from the University of Otago. His area of research was in hypertension, and he also published a Poisons Information Monograph for the World Health Organisation.
Nishan later travelled to South East Asia where he completed his Bachelor in Dental Surgery from Hong Kong University. It was during this time his keen interest in orthodontics and facial growth developed. With his successes in the undergraduate dental program, Nishan was employed in The Department of Paediatric Dentistry and Orthodontics at Prince Phillip Dental Hospital as a House Officer. The position involved treating complex cases and medically compromised children, as well as orthodontic patients under the supervision of his orthodontic professors. This was one of 3 positions that were keenly sought for those intending to compete for post graduate study.
During this time he volunteered his time with a cleft lip and palate team which went to Cambodia. He also volunteered his time to the Warehouse Project, which was set up to provide a safe and fun environment for young teens to socialise in Hong Kong. Nishan loved the expat life in Hong Kong and experienced this as a hub where people from many parts of the world flocked to. He also took every opportunity to travel with the friends he made there.
Upon returning to New Zealand, and a few more examinations he registered with the New Zealand Dental Council and The General Dental Council (UK). After a few years in private general dental practice in New Zealand, Nishan attended the University of Adelaide to complete his Doctoral in Clinical Dentistry (Orthodontics) in 2005. His area of research involved the investigation of dental, skeletal and facial complex changes with extraction orthodontic therapy, and assessment of the resultant aesthetic changes of the face . He also a underwent further examinations to be a Member of the Royal College of Surgeon. Nishan is also the secretary of the Australasian Begg Society of Orthodontists. This organisation has the primary function of providing continued education conferences for orthodontists with world class speakers, and is also the primary supporter of the Cleft Lip & Palatal project in East Timor.
Being from New Zealand, Nishan loves mountain biking, skiing and more recently taken up snow boarding. He has also jumped off a few bungy bridges. When he gets the chance, Nishan returns back to Queenstown to visit his extended family and partake in his outdoor pursuits.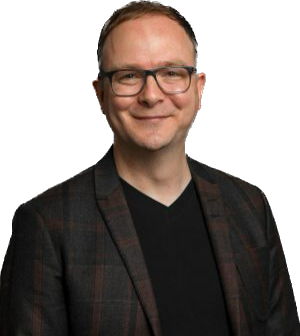 Dr Adam Wallace
Adam Wallace has had more than 17 years of experience in the dental profession. He was born and raised near Leongatha, South Gippsland. He has since completed both his Dentistry and Orthodontic specialist training at the University of Melbourne where he has continued to lecture, demonstrate and examine since graduating in 2005.
Following graduation of the Bachelor of Dental Science degree as valedictorian with honours, he started his Masters researching the effects of bisphosphonate use on treatment of benign bone disease and impaired dental healing. His passion for academics pursued and he has held several academic roles with Melbourne University including the Clinical Practice and Specialist Areas in Dentistry (Orthodontics) Convenor for the Bachelor of Oral Health program.
Since 2010, Adam has continued several roles with the University and the Australian Dental Council as well as working in a private practice in Heathmont. He is an active member of the Australian Society of Orthodontists and the Australian Dental Association for which he has held several roles. He is also a member of the American Association of Orthodontists, the World Federation of Orthodontists and a previous member of the British Orthodontic society. His doctoral thesis was an important clinical study on the treatment outcome between Invisalign and traditional braces which intends to be published soon.
Outside Adam's passion for his work and his devotion to his patients, he has a farm in the Strzelecki ranges which keeps him busy. He currently has angus cattle, sheep, alpacas and two border collie x kelpie dogs. He also loves spending time with family, the majority who are in Gippsland including his two nephews, who always put a smile on his face. Adam continues to look forward to providing specialist care for all his patients with a kind, gentle nature and ensuring that they will have a beautiful smile at the end of their treatment.
Start the Conversation
Do you want straight teeth?

Ask a Question or
Book an appointment
cPlease fill in the online enquiry form to ask a question or book an appointment.